{"id":4514410791010,"title":"ATX Compression Wrap - Hip and Groin Support - Sciatica Nerve Pain Relief - Brace for Pulled Muscles - Hamstring Thigh Quadriceps Arthritis","handle":"atx-compression-wrap-hip-and-groin-support-sciatica-nerve-pain-relief-brace-for-pulled-muscles-hamstring-thigh-quadriceps-arthritis-joints-si-belt-men-and-women","description":"\u003cli style=\"list-style: none;\"\u003e\n\u003cb\u003eFEEL BETTER\u003c\/b\u003e: Made with you in mind, our brace compression immediately relieves pain from any kind of sciatica nerve, hip, groin, bursitis, arthritis, thigh, and hamstring related injuries. Giving you the pain free day and peaceful sleep you deserve!\u003c\/li\u003e\n\u003cli style=\"list-style: none;\"\u003e\n\u003cb\u003eFASTER RECOVERY\u003c\/b\u003e: The brace support will increase blood circulation and reduce recovery time by providing a soothing relief to the pain. It will provide greater stability and warmth to the affected muscles and joints, speeding up the healing process!\u003c\/li\u003e\n\u003cli style=\"list-style: none;\"\u003e\n\u003cb\u003eSMALL SIZE 24\"-31\" WAIST SIZE\u003c\/b\u003e: Please double check your SIZE before ordering as we offer multiple sizes to ensure that they fit you perfectly!\u003c\/li\u003e\n\u003cli style=\"list-style: none;\"\u003e\n\u003cb\u003eTOP QUALITY\u003c\/b\u003e: Our brace is made with lightweight breathable neoprene, which means that it will be cool, comfortable and soft on your skin! Wear it throughout the day, and during physical activities such as gym workouts, running, tennis, golf etc\u003c\/li\u003e\n\u003cli style=\"list-style: none;\"\u003e\n\u003cb\u003eORDER NOW WITH PEACE OF MIND\u003c\/b\u003e: All our customers have a 3 year ATX Warranty. We stand above and beyond for our customers. Get back the pain free day you deserve! In the event that your sizing did not fit, please contact us for a free replacement!\u003c\/li\u003e\n[TABS]\n\u003ch5\u003e\u003cspan\u003eDescription\u003c\/span\u003e\u003c\/h5\u003e\n\u003cp\u003e\u003cimg alt=\"\" src=\"https:\/\/cdn.shopifycdn.net\/s\/files\/1\/2463\/1595\/files\/1_2a3705b3-da63-4776-a99e-bf4349831028_1024x1024.jpg?v=1603547231\"\u003e\u003c\/p\u003e\n\u003cp class=\"a-spacing-base\"\u003eDo you have nagging\u003cspan\u003e \u003c\/span\u003e\u003cspan class=\"a-text-bold\"\u003e\u003cspan class=\"a-text-italic\"\u003ehip, groin, thigh, hamstring, sciatica nerve pain,\u003c\/span\u003e\u003c\/span\u003e\u003cspan\u003e \u003c\/span\u003eor any other related injuries that always bothers you?\u003c\/p\u003e\n\u003cp class=\"a-spacing-base\"\u003e\u003cspan class=\"a-text-bold\"\u003eFrustrated that every treatment and medicine you tried never make the pain go away?\u003c\/span\u003e\u003c\/p\u003e\n\u003cp class=\"a-spacing-base\"\u003e\u003cspan class=\"a-text-bold\"\u003eFeeling like no one understands you and the desire to be more physically active again?\u003c\/span\u003e\u003c\/p\u003e\n\u003cp class=\"a-spacing-base\"\u003eThere is a\u003cspan\u003e \u003c\/span\u003e\u003cspan class=\"a-text-bold\"\u003eSOLUTION:\u003c\/span\u003e\u003c\/p\u003e\n\u003cp class=\"a-spacing-base\"\u003e \u003c\/p\u003e\n\u003cul class=\"a-unordered-list a-vertical\"\u003e\n\u003cli\u003e\u003cspan class=\"a-list-item\"\u003e\u003cspan class=\"a-text-bold\"\u003eSLEEP BETTER:\u003c\/span\u003e\u003cspan\u003e \u003c\/span\u003eATX Hip Brace will immediately relieves pain from any kind of sciatica, hip, groin, bursitis, arthritis, thigh, and hamstring related injuries. Also supports quadricep, glute, hip abductor, hip flexor and sacroiliac pain.\u003c\/span\u003e\u003c\/li\u003e\n\u003cli\u003e\u003cspan class=\"a-list-item\"\u003e\u003cspan class=\"a-text-bold\"\u003eEMOTIONAL SUPPORT:\u003c\/span\u003e\u003cspan\u003e \u003c\/span\u003eHealth is both Mental and Emotional. We know physical recovery often comes with a series of mental challenges that not many know of. Be part of our\u003cspan\u003e \u003c\/span\u003e\u003cspan class=\"a-text-bold\"\u003eBack and Chronic Pain Support Group\u003cspan\u003e \u003c\/span\u003e\u003c\/span\u003ewhen you use our products. Connect and share your story with a community of people that just 'get it' and can relate to what you are going through!\u003c\/span\u003e\u003c\/li\u003e\n\u003c\/ul\u003e\n\u003cp\u003e \u003c\/p\u003e\n\u003cp class=\"a-spacing-base\"\u003ePlease double check your\u003cspan\u003e \u003c\/span\u003e\u003cspan class=\"a-text-bold\"\u003eSIZING\u003cspan\u003e \u003c\/span\u003e\u003c\/span\u003ebefore purchase!\u003c\/p\u003e\n\u003cp class=\"a-spacing-base\"\u003eAll our customers will get a free replacement in the event that the size you got did not fit you properly!\u003c\/p\u003e\n\u003cp\u003e\u003cimg alt=\"\" src=\"https:\/\/cdn.shopifycdn.net\/s\/files\/1\/2463\/1595\/files\/2_58ce7629-4083-4a19-8674-bdd73e2ca6d4_1024x1024.jpg?v=1603547304\"\u003e\u003c\/p\u003e\n\u003ch5\u003e\u003cspan\u003eReviews\u003c\/span\u003e\u003c\/h5\u003e\n[\/TABS]","published_at":"2020-10-24T21:38:12+08:00","created_at":"2020-10-24T21:38:20+08:00","vendor":"Action Tribex","type":"Hip Brace","tags":[],"price":2579,"price_min":2579,"price_max":2679,"available":true,"price_varies":true,"compare_at_price":6200,"compare_at_price_min":6200,"compare_at_price_max":6200,"compare_at_price_varies":false,"variants":[{"id":32001267105890,"title":"Hip \u003c 32\"","option1":"Hip \u003c 32\"","option2":null,"option3":null,"sku":"B07LH87V1R","requires_shipping":true,"taxable":true,"featured_image":{"id":14432164380770,"product_id":4514410791010,"position":1,"created_at":"2020-10-24T21:38:20+08:00","updated_at":"2020-10-24T21:38:20+08:00","alt":"0","width":1500,"height":1500,"src":"https:\/\/cdn.shopify.com\/s\/files\/1\/2463\/1595\/products\/71_2B094B4noL._AC_SL1500.jpg?v=1603546700","variant_ids":[32001267105890,32001267138658]},"available":true,"name":"ATX Compression Wrap - Hip and Groin Support - Sciatica Nerve Pain Relief - Brace for Pulled Muscles - Hamstring Thigh Quadriceps Arthritis - Hip \u003c 32\"","public_title":"Hip \u003c 32\"","options":["Hip \u003c 32\""],"price":2579,"weight":0,"compare_at_price":6200,"inventory_quantity":9998,"inventory_management":"shopify","inventory_policy":"deny","barcode":"616576226470","featured_media":{"alt":"0","id":6604665094242,"position":1,"preview_image":{"aspect_ratio":1.0,"height":1500,"width":1500,"src":"https:\/\/cdn.shopify.com\/s\/files\/1\/2463\/1595\/products\/71_2B094B4noL._AC_SL1500.jpg?v=1603546700"}},"requires_selling_plan":false,"selling_plan_allocations":[]},{"id":32001267138658,"title":"Hip 32\"- 44\"","option1":"Hip 32\"- 44\"","option2":null,"option3":null,"sku":"B07D1ZFXCJ","requires_shipping":true,"taxable":true,"featured_image":{"id":14432164380770,"product_id":4514410791010,"position":1,"created_at":"2020-10-24T21:38:20+08:00","updated_at":"2020-10-24T21:38:20+08:00","alt":"0","width":1500,"height":1500,"src":"https:\/\/cdn.shopify.com\/s\/files\/1\/2463\/1595\/products\/71_2B094B4noL._AC_SL1500.jpg?v=1603546700","variant_ids":[32001267105890,32001267138658]},"available":true,"name":"ATX Compression Wrap - Hip and Groin Support - Sciatica Nerve Pain Relief - Brace for Pulled Muscles - Hamstring Thigh Quadriceps Arthritis - Hip 32\"- 44\"","public_title":"Hip 32\"- 44\"","options":["Hip 32\"- 44\""],"price":2679,"weight":0,"compare_at_price":6200,"inventory_quantity":9997,"inventory_management":"shopify","inventory_policy":"deny","barcode":"616576226449","featured_media":{"alt":"0","id":6604665094242,"position":1,"preview_image":{"aspect_ratio":1.0,"height":1500,"width":1500,"src":"https:\/\/cdn.shopify.com\/s\/files\/1\/2463\/1595\/products\/71_2B094B4noL._AC_SL1500.jpg?v=1603546700"}},"requires_selling_plan":false,"selling_plan_allocations":[]}],"images":["\/\/cdn.shopify.com\/s\/files\/1\/2463\/1595\/products\/71_2B094B4noL._AC_SL1500.jpg?v=1603546700","\/\/cdn.shopify.com\/s\/files\/1\/2463\/1595\/products\/418JiU0zHgL._UL1500.jpg?v=1603546700","\/\/cdn.shopify.com\/s\/files\/1\/2463\/1595\/products\/51OEEmJQBIL._UL1500.jpg?v=1603546700","\/\/cdn.shopify.com\/s\/files\/1\/2463\/1595\/products\/51fndizBa4L._UL1500.jpg?v=1603546700","\/\/cdn.shopify.com\/s\/files\/1\/2463\/1595\/products\/51eztSvucaL._UL1500.jpg?v=1603546700","\/\/cdn.shopify.com\/s\/files\/1\/2463\/1595\/products\/51LyKgTBxVL._UL1500.jpg?v=1603546701","\/\/cdn.shopify.com\/s\/files\/1\/2463\/1595\/products\/61qKbeMpcmL._UL1500.jpg?v=1603546701","\/\/cdn.shopify.com\/s\/files\/1\/2463\/1595\/products\/51Nq4sTAB_2BL._UL1500.jpg?v=1603546701"],"featured_image":"\/\/cdn.shopify.com\/s\/files\/1\/2463\/1595\/products\/71_2B094B4noL._AC_SL1500.jpg?v=1603546700","options":["Size:"],"media":[{"alt":"0","id":6604665094242,"position":1,"preview_image":{"aspect_ratio":1.0,"height":1500,"width":1500,"src":"https:\/\/cdn.shopify.com\/s\/files\/1\/2463\/1595\/products\/71_2B094B4noL._AC_SL1500.jpg?v=1603546700"},"aspect_ratio":1.0,"height":1500,"media_type":"image","src":"https:\/\/cdn.shopify.com\/s\/files\/1\/2463\/1595\/products\/71_2B094B4noL._AC_SL1500.jpg?v=1603546700","width":1500},{"alt":"2","id":6604665127010,"position":2,"preview_image":{"aspect_ratio":1.0,"height":1500,"width":1500,"src":"https:\/\/cdn.shopify.com\/s\/files\/1\/2463\/1595\/products\/418JiU0zHgL._UL1500.jpg?v=1603546700"},"aspect_ratio":1.0,"height":1500,"media_type":"image","src":"https:\/\/cdn.shopify.com\/s\/files\/1\/2463\/1595\/products\/418JiU0zHgL._UL1500.jpg?v=1603546700","width":1500},{"alt":"3","id":6604665159778,"position":3,"preview_image":{"aspect_ratio":1.0,"height":1500,"width":1500,"src":"https:\/\/cdn.shopify.com\/s\/files\/1\/2463\/1595\/products\/51OEEmJQBIL._UL1500.jpg?v=1603546700"},"aspect_ratio":1.0,"height":1500,"media_type":"image","src":"https:\/\/cdn.shopify.com\/s\/files\/1\/2463\/1595\/products\/51OEEmJQBIL._UL1500.jpg?v=1603546700","width":1500},{"alt":"4","id":6604665192546,"position":4,"preview_image":{"aspect_ratio":1.0,"height":1500,"width":1500,"src":"https:\/\/cdn.shopify.com\/s\/files\/1\/2463\/1595\/products\/51fndizBa4L._UL1500.jpg?v=1603546700"},"aspect_ratio":1.0,"height":1500,"media_type":"image","src":"https:\/\/cdn.shopify.com\/s\/files\/1\/2463\/1595\/products\/51fndizBa4L._UL1500.jpg?v=1603546700","width":1500},{"alt":"5","id":6604665225314,"position":5,"preview_image":{"aspect_ratio":1.0,"height":1500,"width":1500,"src":"https:\/\/cdn.shopify.com\/s\/files\/1\/2463\/1595\/products\/51eztSvucaL._UL1500.jpg?v=1603546700"},"aspect_ratio":1.0,"height":1500,"media_type":"image","src":"https:\/\/cdn.shopify.com\/s\/files\/1\/2463\/1595\/products\/51eztSvucaL._UL1500.jpg?v=1603546700","width":1500},{"alt":"6","id":6604665258082,"position":6,"preview_image":{"aspect_ratio":1.0,"height":1500,"width":1500,"src":"https:\/\/cdn.shopify.com\/s\/files\/1\/2463\/1595\/products\/51LyKgTBxVL._UL1500.jpg?v=1603546701"},"aspect_ratio":1.0,"height":1500,"media_type":"image","src":"https:\/\/cdn.shopify.com\/s\/files\/1\/2463\/1595\/products\/51LyKgTBxVL._UL1500.jpg?v=1603546701","width":1500},{"alt":"7","id":6604665290850,"position":7,"preview_image":{"aspect_ratio":1.0,"height":1500,"width":1500,"src":"https:\/\/cdn.shopify.com\/s\/files\/1\/2463\/1595\/products\/61qKbeMpcmL._UL1500.jpg?v=1603546701"},"aspect_ratio":1.0,"height":1500,"media_type":"image","src":"https:\/\/cdn.shopify.com\/s\/files\/1\/2463\/1595\/products\/61qKbeMpcmL._UL1500.jpg?v=1603546701","width":1500},{"alt":"8","id":6604665323618,"position":8,"preview_image":{"aspect_ratio":1.0,"height":1500,"width":1500,"src":"https:\/\/cdn.shopify.com\/s\/files\/1\/2463\/1595\/products\/51Nq4sTAB_2BL._UL1500.jpg?v=1603546701"},"aspect_ratio":1.0,"height":1500,"media_type":"image","src":"https:\/\/cdn.shopify.com\/s\/files\/1\/2463\/1595\/products\/51Nq4sTAB_2BL._UL1500.jpg?v=1603546701","width":1500}],"requires_selling_plan":false,"selling_plan_groups":[],"content":"\u003cli style=\"list-style: none;\"\u003e\n\u003cb\u003eFEEL BETTER\u003c\/b\u003e: Made with you in mind, our brace compression immediately relieves pain from any kind of sciatica nerve, hip, groin, bursitis, arthritis, thigh, and hamstring related injuries. Giving you the pain free day and peaceful sleep you deserve!\u003c\/li\u003e\n\u003cli style=\"list-style: none;\"\u003e\n\u003cb\u003eFASTER RECOVERY\u003c\/b\u003e: The brace support will increase blood circulation and reduce recovery time by providing a soothing relief to the pain. It will provide greater stability and warmth to the affected muscles and joints, speeding up the healing process!\u003c\/li\u003e\n\u003cli style=\"list-style: none;\"\u003e\n\u003cb\u003eSMALL SIZE 24\"-31\" WAIST SIZE\u003c\/b\u003e: Please double check your SIZE before ordering as we offer multiple sizes to ensure that they fit you perfectly!\u003c\/li\u003e\n\u003cli style=\"list-style: none;\"\u003e\n\u003cb\u003eTOP QUALITY\u003c\/b\u003e: Our brace is made with lightweight breathable neoprene, which means that it will be cool, comfortable and soft on your skin! Wear it throughout the day, and during physical activities such as gym workouts, running, tennis, golf etc\u003c\/li\u003e\n\u003cli style=\"list-style: none;\"\u003e\n\u003cb\u003eORDER NOW WITH PEACE OF MIND\u003c\/b\u003e: All our customers have a 3 year ATX Warranty. We stand above and beyond for our customers. Get back the pain free day you deserve! In the event that your sizing did not fit, please contact us for a free replacement!\u003c\/li\u003e\n[TABS]\n\u003ch5\u003e\u003cspan\u003eDescription\u003c\/span\u003e\u003c\/h5\u003e\n\u003cp\u003e\u003cimg alt=\"\" src=\"https:\/\/cdn.shopifycdn.net\/s\/files\/1\/2463\/1595\/files\/1_2a3705b3-da63-4776-a99e-bf4349831028_1024x1024.jpg?v=1603547231\"\u003e\u003c\/p\u003e\n\u003cp class=\"a-spacing-base\"\u003eDo you have nagging\u003cspan\u003e \u003c\/span\u003e\u003cspan class=\"a-text-bold\"\u003e\u003cspan class=\"a-text-italic\"\u003ehip, groin, thigh, hamstring, sciatica nerve pain,\u003c\/span\u003e\u003c\/span\u003e\u003cspan\u003e \u003c\/span\u003eor any other related injuries that always bothers you?\u003c\/p\u003e\n\u003cp class=\"a-spacing-base\"\u003e\u003cspan class=\"a-text-bold\"\u003eFrustrated that every treatment and medicine you tried never make the pain go away?\u003c\/span\u003e\u003c\/p\u003e\n\u003cp class=\"a-spacing-base\"\u003e\u003cspan class=\"a-text-bold\"\u003eFeeling like no one understands you and the desire to be more physically active again?\u003c\/span\u003e\u003c\/p\u003e\n\u003cp class=\"a-spacing-base\"\u003eThere is a\u003cspan\u003e \u003c\/span\u003e\u003cspan class=\"a-text-bold\"\u003eSOLUTION:\u003c\/span\u003e\u003c\/p\u003e\n\u003cp class=\"a-spacing-base\"\u003e \u003c\/p\u003e\n\u003cul class=\"a-unordered-list a-vertical\"\u003e\n\u003cli\u003e\u003cspan class=\"a-list-item\"\u003e\u003cspan class=\"a-text-bold\"\u003eSLEEP BETTER:\u003c\/span\u003e\u003cspan\u003e \u003c\/span\u003eATX Hip Brace will immediately relieves pain from any kind of sciatica, hip, groin, bursitis, arthritis, thigh, and hamstring related injuries. Also supports quadricep, glute, hip abductor, hip flexor and sacroiliac pain.\u003c\/span\u003e\u003c\/li\u003e\n\u003cli\u003e\u003cspan class=\"a-list-item\"\u003e\u003cspan class=\"a-text-bold\"\u003eEMOTIONAL SUPPORT:\u003c\/span\u003e\u003cspan\u003e \u003c\/span\u003eHealth is both Mental and Emotional. We know physical recovery often comes with a series of mental challenges that not many know of. Be part of our\u003cspan\u003e \u003c\/span\u003e\u003cspan class=\"a-text-bold\"\u003eBack and Chronic Pain Support Group\u003cspan\u003e \u003c\/span\u003e\u003c\/span\u003ewhen you use our products. Connect and share your story with a community of people that just 'get it' and can relate to what you are going through!\u003c\/span\u003e\u003c\/li\u003e\n\u003c\/ul\u003e\n\u003cp\u003e \u003c\/p\u003e\n\u003cp class=\"a-spacing-base\"\u003ePlease double check your\u003cspan\u003e \u003c\/span\u003e\u003cspan class=\"a-text-bold\"\u003eSIZING\u003cspan\u003e \u003c\/span\u003e\u003c\/span\u003ebefore purchase!\u003c\/p\u003e\n\u003cp class=\"a-spacing-base\"\u003eAll our customers will get a free replacement in the event that the size you got did not fit you properly!\u003c\/p\u003e\n\u003cp\u003e\u003cimg alt=\"\" src=\"https:\/\/cdn.shopifycdn.net\/s\/files\/1\/2463\/1595\/files\/2_58ce7629-4083-4a19-8674-bdd73e2ca6d4_1024x1024.jpg?v=1603547304\"\u003e\u003c\/p\u003e\n\u003ch5\u003e\u003cspan\u003eReviews\u003c\/span\u003e\u003c\/h5\u003e\n[\/TABS]"}
ATX Compression Wrap - Hip and Groin Support - Sciatica Nerve Pain Relief - Brace for Pulled Muscles - Hamstring Thigh Quadriceps Arthritis
ATX Compression Wrap - Hip and Groin Support - Sciatica Nerve Pain Relief - Brace for Pulled Muscles - Hamstring Thigh Quadriceps Arthritis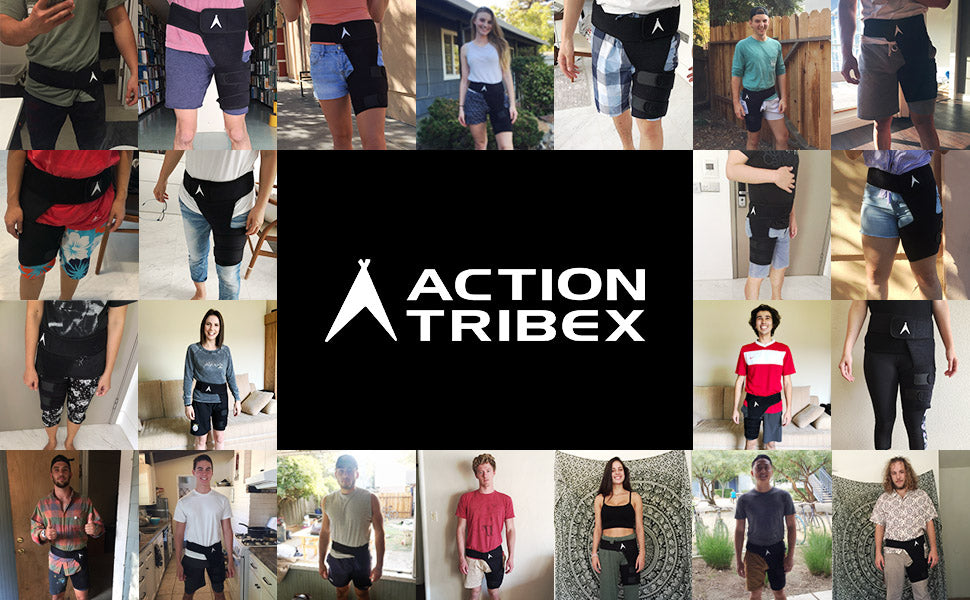 Do you have nagging hip, groin, thigh, hamstring, sciatica nerve pain, or any other related injuries that always bothers you?
Frustrated that every treatment and medicine you tried never make the pain go away?
Feeling like no one understands you and the desire to be more physically active again?
There is a SOLUTION:
SLEEP BETTER:

 

ATX Hip Brace will immediately relieves pain from any kind of sciatica, hip, groin, bursitis, arthritis, thigh, and hamstring related injuries. Also supports quadricep, glute, hip abductor, hip flexor and sacroiliac pain.

EMOTIONAL SUPPORT:

 

Health is both Mental and Emotional. We know physical recovery often comes with a series of mental challenges that not many know of. Be part of our

 

Back and Chronic Pain Support Group

 

when you use our products. Connect and share your story with a community of people that just 'get it' and can relate to what you are going through!
Please double check your SIZING before purchase!
All our customers will get a free replacement in the event that the size you got did not fit you properly!